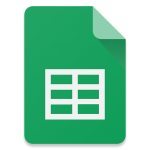 Group Meeting Schedule
Click the image above to go to the Google Sheet that has the group meeting schedule. Usually completed for about 3 months ahead of time. Please check back for updates, though you will normally get a Baker group email if any major changes occur that are less than 8 weeks out. If you have a conflict with your listed date, please arrange for someone to trade with you and then let Michelle know!
Title and abstracts are sent out to the group on Wednesday (for Friday) and Friday (for Monday). Please send them to ipdadmin@uw.edu – the earlier, the better!

Baker Tools Page
(click image or see below)