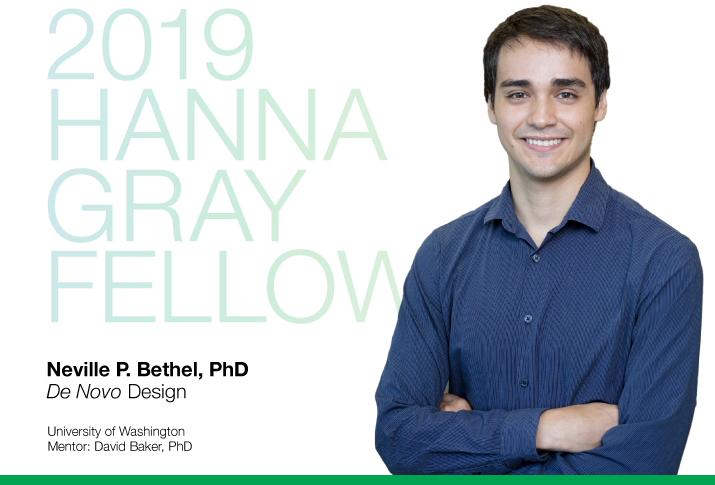 Congratulations to postdoc Neville Bethel for his selection as a Hanna H. Gray Fellow! Neville is one of 15 exceptional early career scientists selected by HHMI for support this year. His research is focused on understand through design the mechanical properties of supramolecular assemblies.
"HHMI is committed to supporting people who will solve some of the greatest problems in science," says Erin O'Shea, the president of HHMI. "To do this, we need people from all backgrounds – the best solutions will be found by a diverse set of people."
The Hanna H. Gray Fellows Program represents HHMI's commitment to supporting talented early career scientists who have the potential to become leaders in academic research. This program will ultimately invest up to $100 million in up to 60 young scientists. By selecting individuals from groups underrepresented in the life sciences, HHMI seeks to increase diversity among academic faculty. Fellows' successful careers will inspire future generations of scientists from America's diverse talent pool.