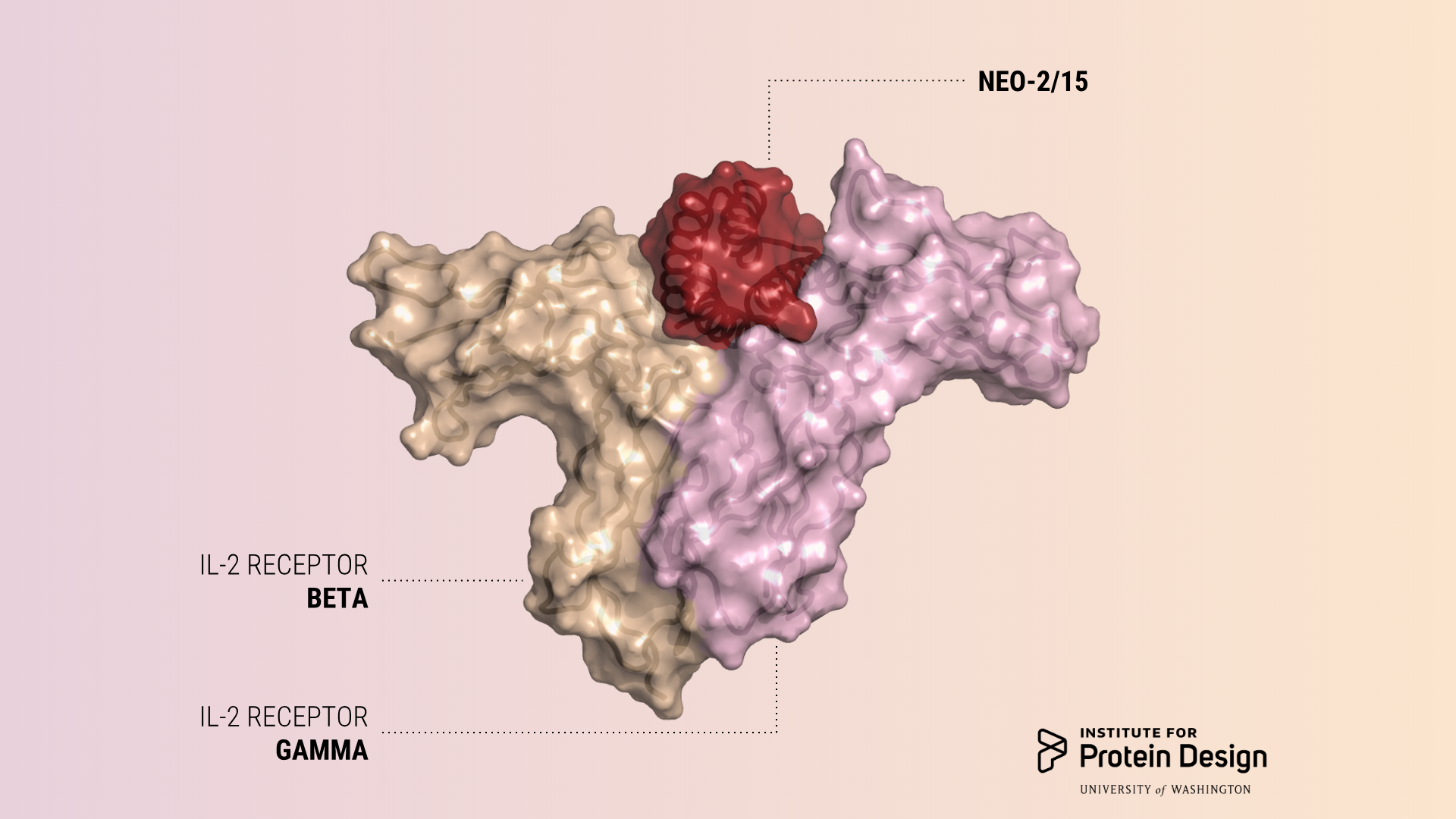 Today we report in Nature the first de novo designed proteins with anti-cancer activity.
These compact molecules were designed to stimulate the same receptors as IL-2, a powerful immunotherapeutic drug, while avoiding unwanted off-target receptor interactions. We believe this is just the first of many computer-generated cancer drugs with enhanced specificity and potency.
"People have tried for 30 years to alter IL-2 to make it safer and more effective, but because naturally occurring proteins tend not to be very stable, this has proved to be very hard to do," said a lead author of the paper, Daniel-Adriano Silva, an IPD biochemist. "Neo-2/15 is very small and very stable. Because we designed it from scratch, we understand all its parts, and we can continue to improve it making it even more stable and active."
"Neo-2/15 has therapeutic properties that are at least as good as or better than naturally occurring IL-2, but it was computationally designed to be much less toxic," said another lead author, Umut Ulge, an internal medicine physician and IPD biochemist.
Daniel, Umut, Carl Walky and Alfredo Rubio from the IPD have started a company to help bring this exciting drug to market. We wish them the very best in their new venture!
Read the full report here: https://www.nature.com/articles/s41586-018-0830-7 (PDF)